I've had lots of lovely messages and comments on my closet decor lately so i wanted to compile some of my favorite, reasonably priced, favorites that i've added in lately. All of them are pretty monotone but i just love how it looks against the rich red wood in the rest of the room.
I mentioned this trunk in my September favorites and i'm still smitten. I originally wanted it just as a table of sorts but now keep my seasonal shoes inside!
I love trays as a way to keep my perfumes or lotions organized and displayed nicely at the same time, after all, some products are too pretty to hide away! These are some great options from Target.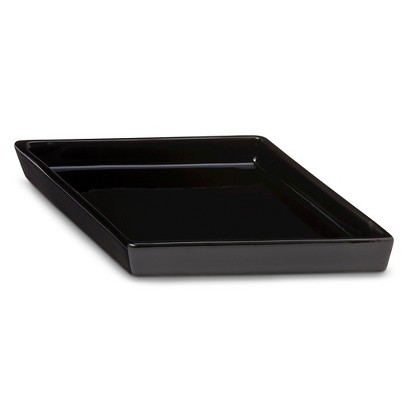 Likewise, with makeup brushes, some are just too pretty to hide away. For those brushes or if you just like to have everything easily accessible, these are some pretty options! Some are intended for brushes, others are candle holders or vases. (used up candle glasses and decorative mugs work perfectly too)